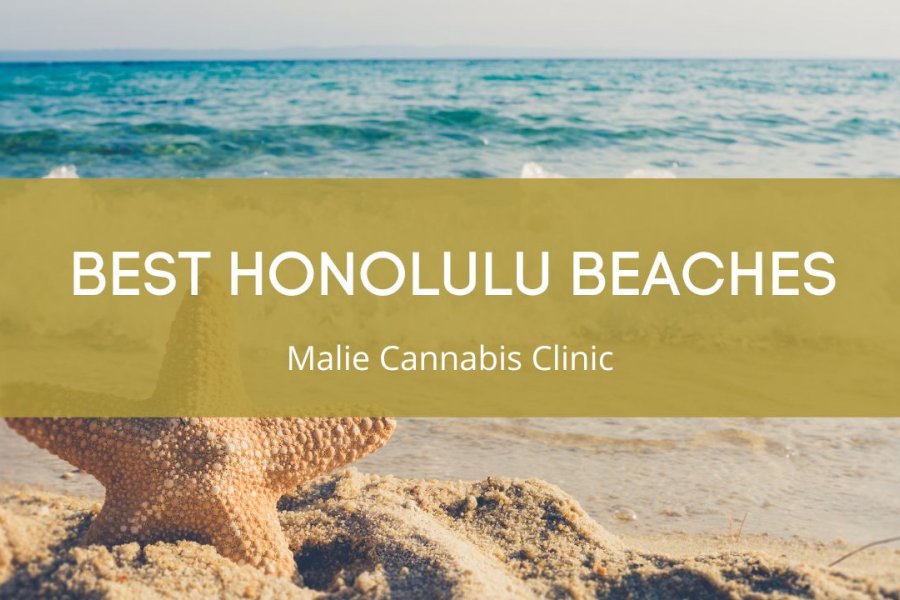 When we mention Hawaii, in most cases, the first city that comes to mind is Honolulu, the capital of Hawaii. Whether you're a sun-seeking traveler or a local resident looking for the perfect spot to unwind, Honolulu offers a plethora of beach destinations that cater to every preference. Here are the top 7 Honolulu beaches that you wouldn't want to miss:
1. Waikiki Beach
Waikiki Beach is perhaps the most famous beach in Honolulu, attracting millions of visitors each year. With its iconic views of Diamond Head and an array of water sports activities, this bustling beach offers something for everyone. From swimming and sunbathing to surfing and canoeing, Waikiki Beach is a true beach lover's paradise.
The golden sands and crystal-clear turquoise waters invite visitors to relax, sunbathe, and take a refreshing dip. Beyond the beach, Waikiki offers an array of upscale resorts, world-class shopping, and a bustling nightlife scene, ensuring that visitors have a vibrant and memorable experience both day and night. From stunning sunsets to the vibrant atmosphere, Waikiki Beach is a captivating destination that should be on every traveler's bucket list.
2. Lanikai Beach
Nestled on the windward side of Oahu, Lanikai Beach is a hidden gem known for its soft white sand, turquoise waters, and picturesque Mokulua Islands. The calm waters make it ideal for swimming and kayaking, while the shoreline is perfect for a leisurely stroll at sunset.
What sets Lanikai Beach apart is its uncrowded and peaceful ambiance. With limited public parking and residential areas nearby, this beach offers a more secluded experience compared to some of the busier beaches in Honolulu.
It's the perfect place to unwind, relax, and soak up the beauty of nature. Whether you're seeking a romantic getaway, a place to connect with nature, or simply a peaceful spot to recharge, Lanikai Beach's serene beauty and tranquility make it an ideal destination.
3. Kailua Beach
Kailua Beach is a slice of paradise that offers a perfect blend of natural beauty, recreational activities, and a laid-back atmosphere. With its soft white sands, clear waters, and gentle ocean breezes, Kailua Beach provides an idyllic setting for sunbathing and swimming.
Beyond its stunning natural beauty, Kailua Beach also offers a range of water sports activities. From kayaking and stand-up paddleboarding to windsurfing and kitesurfing, there are plenty of opportunities for adventure on the water. The steady winds and calm waters make it an ideal spot for both beginners and experienced water sports enthusiasts.
4. Hanauma Bay
Located within a protected marine life conservation area, Hanauma Bay offers a unique snorkeling experience amidst a vibrant coral reef ecosystem. Explore the underwater wonders, swim alongside tropical fish, and witness the beauty of this natural preserve.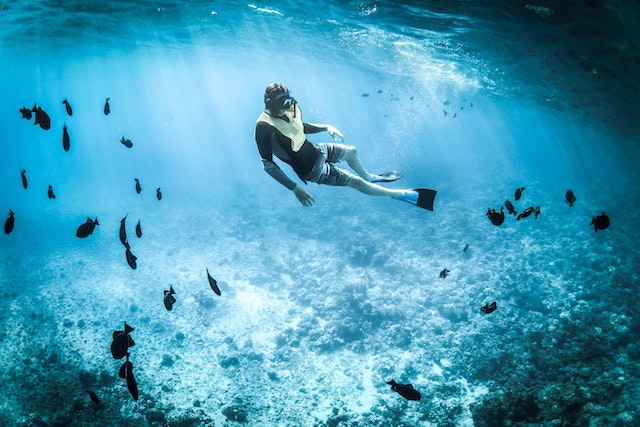 Snorkeling in Hanauma Bay offers a unique opportunity to immerse yourself in the breathtaking beauty of the underwater ecosystem, swim alongside colorful fish, and witness the wonders of coral formations up close. The bay's calm and protected waters make it an ideal spot for snorkelers of all skill levels, ensuring a memorable and safe experience.
5. Ala Moana Beach Park
Situated between Waikiki and downtown Honolulu, Ala Moana Beach Park is a local favorite for its family-friendly atmosphere and calm waters. The park features picnic areas, walking paths, and a wide sandy beach perfect for swimming and stand-up paddleboarding.
One of the standout features of Ala Moana Beach is its proximity to the Ala Moana Center, one of the largest open-air shopping malls in the world. After a day of beach fun, visitors can indulge in retail therapy, sample delicious cuisine at the mall's diverse restaurants, or simply enjoy the vibrant atmosphere and entertainment options available.
Plus, the beach is also adjacent to Ala Moana Beach Park, a lush and well-maintained green space that offers picnic areas, jogging paths, and a lagoon for calm swimming.
6. Diamond Head Beach Park
Diamond Head Beach Park is located at the base of the iconic Diamond Head volcanic crater. It provides a picturesque setting with its golden sands, turquoise waters, and the impressive backdrop of the towering crater.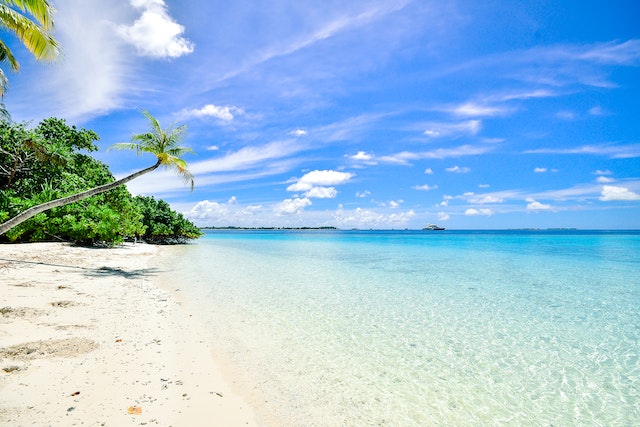 The beach's relatively secluded location away from the busy tourist areas adds to its charm, making it a peaceful retreat for those seeking a more tranquil beach experience. Whether you're lounging on the sand, swimming in the gentle waters, or exploring the rocky shoreline, Diamond Head Beach Park offers a serene and idyllic escape.
One of the highlights of visiting Diamond Head Beach Park is the opportunity to hike to the top of Diamond Head Crater. The trail begins near the beach and leads visitors on a moderately challenging but rewarding hike to the summit.
7. Pu'uloa Beach
Pu'uloa Beach is a hidden gem nestled on the western coast of Oahu. With its expansive sandy shoreline and picturesque views of the Pacific Ocean, Pu'uloa Beach provides a tranquil and uncrowded environment, perfect for those seeking relaxation and solitude.
The beach's calm waters make it ideal for swimming, boogie boarding, and leisurely walks along the shore. The soft sand and gentle ocean breezes add to Pu'uloa Beach's charm, creating a serene atmosphere that invites visitors to unwind and soak up the natural beauty.
Another notable feature of Pu'uloa Beach is its beautiful sunsets. As the day draws to a close, the beach transforms into a magical setting where vibrant hues of orange and pink paint the sky. Watching the sun dip below the horizon while casting a warm glow on the water is a truly breathtaking experience.
Bottom Line
Honolulu's beaches offer an incredible array of natural beauty, recreational activities, and picturesque views that captivate visitors and locals alike. Whether you seek thrilling surf breaks, serene swimming spots, or stunning underwater ecosystems, Honolulu beaches provide endless opportunities to soak up the sun and immerse yourself in the paradise that is Hawaii.
If you have questions about obtaining a medical marijuana card in Hawaii, reach out to Malie Cannabis Clinic today!