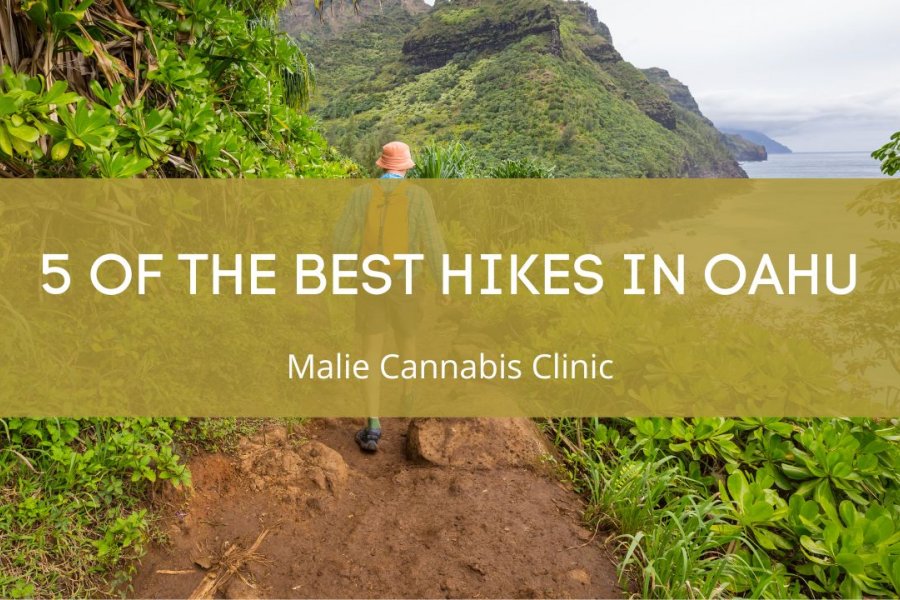 Do you want to explore the breathtaking landscapes of Oahu? With lush green jungles that meet pristine beaches, it's no wonder why many visitors flock to Hawaii for a dreamy escape!
This Hawaiian island is an outdoor lover's heaven with stunning and varied scenery. From majestic waterfalls to stunning coastal views, Oahu has some of the most breathtaking hiking trails in the world.
In this blog post, we at Malie Cannabis Clinic will share the best five hikes on Oahu. Whether you're an experienced hiker or a beginner, these trails offer something for everyone. The following are some of Oahu's most spectacular hikes that offer incredible scenery:
Diamond Head Hike
Starting off the list is the famous Diamond Head hike, one of the most rewarding hikes on Oahu! This hike is perfect for those with a moderate fitness level and doesn't take too long. At the end of the journey you will be 750 feet above sea level, so be sure to bring your camera and capture the breathtaking views. The hike should take 1.5 - 2 hours, depending on how quickly you can complete it.
It's an enjoyable climb up the steep trail to the crater summit, where you will be rewarded with views of Waikiki, the Pacific Ocean, and historic military sites. The unique crater landscape cannot be seen anywhere else in the world.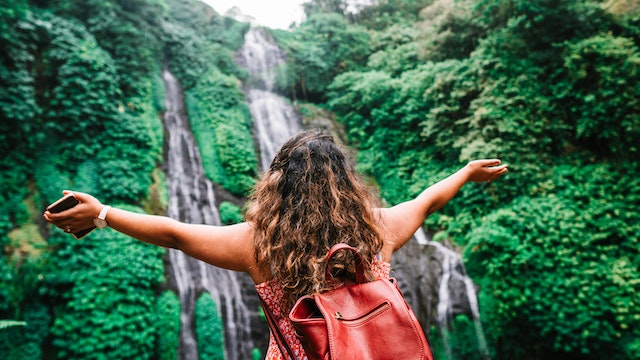 Initially named by early Hawaiians as 'Le'ahi,' which means 'Tuna Ridge,' Diamond Head can be seen from almost any spot in Waikiki and even from arriving airplanes to Oahu.
Crouching Lion Hike
The Crouching Lion Hike is located in Koolaulloa and offers a short yet challenging hike for those who are up for an adventure! This short hike will take you along the ridge of Pu'u Manamana, giving you breathtaking views of Kahana Bay below.
The trail starts steep, the vegetation will be thick, and the tree branches will also be low in some spots. If the ground is wet or it has just finished raining, the hike can be pretty slippery, so take extra care and wear appropriate footwear.
From the top of Pu'u Manamana, you can witness the cliffs and Kahana Bay below. Depending on the time of day, you may also see a beautiful sunset or sunrise over the ocean. Be sure to bring your camera with you to capture the scenic beauty!
Seven Falls Hike
The Seven Falls Hike is a great challenge for hikers of all levels and is one of the most popular trails on Oahu. The hike takes you along the ridge overlooking Waikiki, with panoramic coastline views for most of the hike.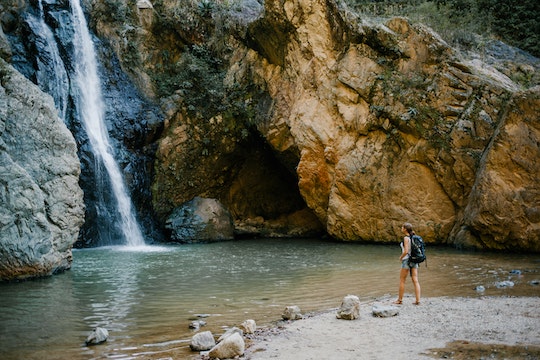 You will need to traverse some rocks, navigate around trees and take a narrow trail at times to make it to Seven Falls. During parts of the hike, you may even need to swim, so be sure to bring a dry bag for your phone, camera, etc. The Seven Falls Hike can take 2-3 hours, so plan accordingly.
The reward for the challenging hike is a beautiful waterfall and some of the most stunning views of east Oahu. Visitors can dip in the natural pools, relax on the rocks, or even capture fantastic photos. If you are looking for an adventurous day, this is one to add to your list.
Koko Head Crater Trail
Another popular trail on Oahu is the Koko Head Crater Trail. This 1.8-mile trail is a great way to get in your cardio workout for the day! The Koko Head Trail includes 1,048 stairs and some steep inclines.
This demanding hike requires a moderate to high fitness level to complete. The stairs can be intense, so take it slow and rest whenever you need to catch your breath. But once you reach the end of the trail, your efforts will be rewarded with breathtaking views of the Pacific Ocean and the vibrant city of Waikiki.
The Koko Head Trail is considered a favorite among locals, and some have been known to do the hike twice or thrice in one day. If you are up for the challenge, this trail is worth it!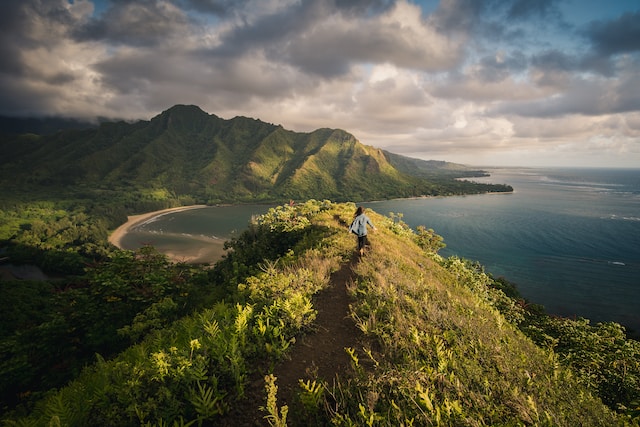 Pink Pillbox Hike
The Pink Pillbox Hike, or Pu'u O Hulu Hike, is located on the west side of Oahu and offers stunning views of the coastline and beaches below. This moderate hike will take you up to the ridge that splits the neighborhoods of Maili and Nanakuli, with an array of route options to take you to the top.
The Pink Pillbox hike is a 1.2-mile round trip that takes 2-3 hours. At the end of your journey, your eyes will be treated to the stunning views of the ocean, the Waianae mountain range, and five historic pillboxes. You might even spot some local wildlife on your hike if you are lucky enough!
You can take either the more extended, easier route, which is more kid and beginner-friendly, or the shorter, steeper route, which will be more challenging but great for those looking for adventure.
Whichever route you take, it's best to go as early in the day as possible as this is when you will be able to capture the most stunning views of Oahu's west coast. However, if you decide to go later in the day, you can also enjoy some amazing sunsets!
Bottom Line
Whether it's the Crouching Lion Hike, the Koko Head Crater Trail, or Seven Falls Hike, you can find something that fits your fitness level and interests. These hikes offer stunning views and a great way to explore Oahu's unique landscape. So, get out there and see what Oahu has to offer.
If you would like to obtain a medical marijuana card, contact the team at Malie Cannabis Clinic!