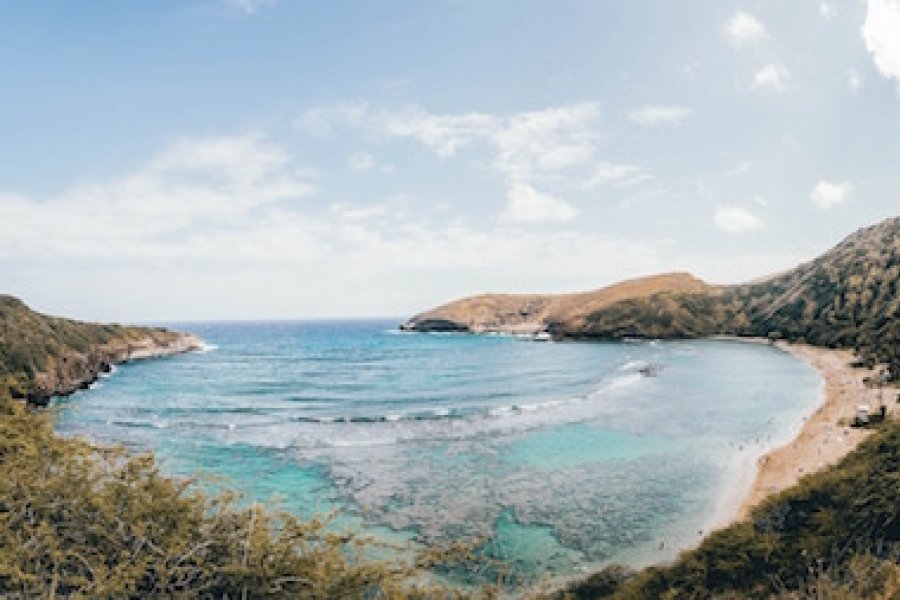 Honolulu, Oahu, Hawaii. A place that many dream of visiting. Steeped in history, being home to the infamous Pearl Harbour, and a wonderful vacation spot for beach lovers and water sports alike. This is really a place everyone should visit once during their lifetime. Also rated the second safest city in the US, a vacation here would simply be paradise.
As a Hawaii business owner, I am familiar with Honolulu's points of interest. This page details six must-see attractions while in Honolulu. This is not an exhaustive list, but a great starting place to explore this beautiful city.
Waikiki Beach
Website: Waikiki Beach
Location: Waikiki Beach, Honolulu, HI 96815, USA
Probably one of the best-known beaches on the planet, Waikiki Beach is on the south shore of Oahu. A popular destination of Hawaiian royalty during the 19th century, it's not difficult to see why. With white sandy beaches and beautiful turquoise calm waters, this would be considered paradise for many people.
There are countless options for things to do in this area of Honolulu. Options vary from water sports to shopping in the enormous Ala Moana Centre, and from chilling on the beach to getting a delicious bite to eat in one of the many restaurants and hotels along the coastline.
Even if you are not staying in Waikiki, it is well worth a visit. The beach is open 24 hours a day, but activities, such as snorkeling, are usually run only during the day. Parking is limited, but there is ample public transportation to the area, including the Waikiki Trolley.
Good news is, from here, you are close to many popular and amazing destinations, including many on this list (Pearl Harbour and Honolulu Zoo).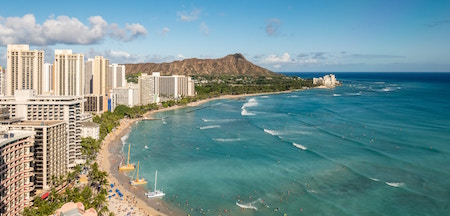 Hanauma Bay
Website: Hanauma Bay
Location: Hawaii 96825, USA
This is not only a beautiful place to relax on the beach, but it is a fantastic spot for a bit of snorkeling. It has been a protected marine life conservation area and underwater park since 1967. There is great transportation to the Bay from many hotels around Honolulu. There are also tours around the Bay three times each morning.
Entrance costs $7.50, not including the shuttle cost from your hotel, if it's available. If you want to drive, then parking costs $1 (but note, parking fills up fast, so get there early if you are driving).
Note that the beach is closed on Tuesdays to allow the fish a day of feeding without interruption.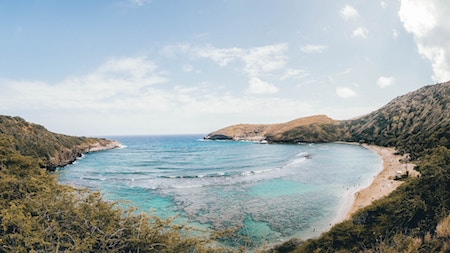 Pearl Harbour
Website: Pearl Harbour
Location: Pearl Harbor, Hawaii, USA
Pearl Harbour is one of the most well-known story and historic location from World War II. Very few people are unaware of the story behind it, and it has since been made into a major film. On the morning of December 7, 1941, the Japanese military launched a surprise strike on the naval base. It was intended as a preventive strike to keep the U.S. Pacific Fleet from interfering with military actions planned in Southeast Asia. The rest is history, we can say, but the story has touch millions of people.
Located about 30 minutes from Waikiki, there are five historic sites honoring the events of that fateful day. You can visit the USS Arizona Memorial, the Battleship Missouri Memorial, the USS Bowfin Submarine Museum & Park, the Pacific Aviation Museum and the USS Oklahoma Memorial.
Tickets are $72 for adults and $35 for children. Tours are available and range from $40 for a Pearl Harbour Excursion, to $795 for a flight over Pearl Harbour in a WW2 plane!
Diamond Head State Monument and Park
Website: Diamond Head State Monument and Park
Location: Honolulu, HI 96815, USA
If you are wondering what to do in Honolulu, Diamond Head is a volcanic tuff cone, popular for hiking and biking. Although not an easy one, it's around a 35 min bike or an hour hike to the top. Once there, you are treated with breathtaking views of Honolulu and the Pacific Ocean. It's so good, it was even used as a military post for a while.
There are also picnic tables there, so be sure to bring a bite to eat for when you're resting.
Entrance fees are $5 per car or $1 per pedestrian (note this is cash only). Commercial vehicles cost more. It's open 6 am to 6 pm daily, including holidays, so you have no excuse.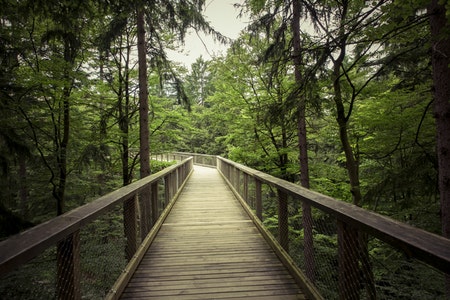 Honolulu Zoo
Website: Honolulu Zoo
Location: 151 Kapahulu Ave, Honolulu, HI 96815, USA
Honolulu Zoo is on the corner of Kapahulu Avenue and Kalakaua Boulevard in Waikiki. Home to over a thousand different mammals, birds and reptiles, this truly is a must-see, especially for families. Guided tours are available and many of the animals are in open-air enclosures. There is also the Kabuni Reserve, which resembles the natural habitat of an African savanna, where animals can roam freely behind disguised barriers.
Open from 9 am to 4:30 pm. Entrance costs $19 for individuals over the age of 13, $11 for children between 3 and 12 (must be accompanied by an adult) and children under 3 enter for free. Parking is close by and costs $1 per hour.
Iolani Palace
Website: Iolani Palace
Location: 364 S King St, Honolulu, HI 96813, USA
The former residence of the last two Hawaiian monarchs, Iolani Palace was renovated and made open to the public in 1978. It is located in Downtown Honolulu. Guided tours and self-guided audio tours are available, which is highly recommended. They give you an insight into the history of the palace, and of the overthrow that led to Hawaii becoming the 50th US state in 1959.
Open 9am to 4 pm, with the last ticket being sold at 3.45pm. Self-led tours cost $14.75 for adults and $6 for children. Guided tours cost $21.75 for adults and $6 for children. Parking is limited, so it is advised to take a bus.