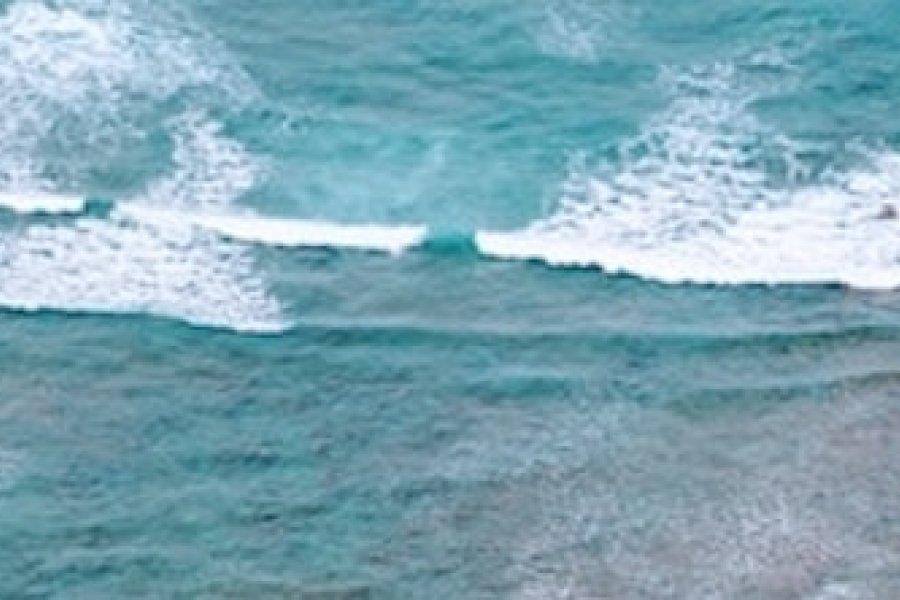 Oahu is a stunningly beautiful and picturesque Hawaii Island that also has the highest population and receives the largest number of visitors. Oahu is nicknamed "The Gathering Place" and is the most populated Hawaii Island. Many people know Oahu to be an oasis of peace and relaxation which is entirely true for guests who come here for their holidays.
Oahu is most certainly one of the best places to live but before making this major decision, you need to know all the important facts that relate to living in Oahu.
What It's like Living in Oahu, Hawaii:
Average Weather in Oahu
The weather in Oahu is diverse depending on the part of the island. For instance, while it is rainy and windy on the Windward side, the Leeward side is hot and sunny, at the same time.
Generally, the weather here is perfect throughout the year and anyone should be able to cope comfortably. Oahu has over 300 sunny days in a year which is awesome if you love sunshine.
Other Hawaiian islands such as Maui receive more rainfall than Oahu. The average temperature for Hawaii is approximately 27°C.  The island experiences "trade winds" which typically blow from Northeast towards the Southwest on a daily basis. For your reference, the Northeastern side of Oahu is the Windward side while the Leeward side is the opposite Southwestern side.
Geographical Locations on Oahu
Even though Oahu is a small island, it is still 597 miles and the third largest in Hawaii, it has a population of 1.43 million people living within. The North Shore is a popular area of Oahu. It has neighboring areas such as Hauula, Haleiwa, and Laie that are considered to be amazing spots for surfing because of their remote location. To get to the North Shore, you have to pass through narrow local streets which at times becomes challenging to navigate because of traffic.
The North Shore area can be referred to as a laid-back tiny surf town. The surrounding environment here is spectacular with friendly people, awesome views, and delicious cuisine.
The North Shore area has a countryside feeling with plenty of privacy. If you are looking for property, you can find spacious and scenic properties in this part of Oahu, through you have to dig deep to purchase land on the North Shore.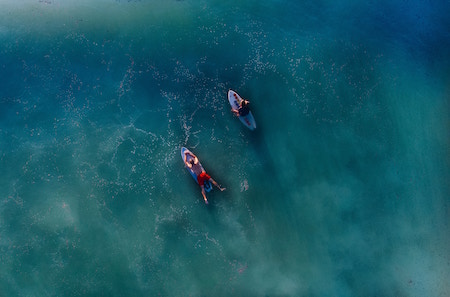 The Leeward side of Oahu Island consists of areas such as Ewa Beach, Kapolei, Ko Olina and Makakilo which experience hot and sunny conditions. This area receives less rainfall and is drier compared to the Leeward side. These areas have witnessed an explosion of residential and commercial properties with better roads over the years.
This western part of the island is predominant with malls, shops, restaurants and movie theatres. There are many newer and larger homes that have a modern and contemporary feel. Nice paths and walkways, an expansive military population and new constructions are synonymous with this part of the island. With the massive construction going on, property prices have skyrocketed in the recent times.
Traffic in Oahu
Oahu is known to have heavy traffic especially early in the mornings and evenings when people are commuting to and from work. Major highways and small streets get clogged with slow-moving traffic as a majority of the working class commute to the town center on a daily basis.
When moving around, you should plan your trips during off-peak hours. For those who've lived in larger cities with permanent gridlock, the traffic in Oahu is still not as bad.
Cost of Living in Oahu
The cost of living in Oahu is high. Most people who come here realize they have to dig deeper in their pockets to do shopping and pay for various services and utilities. Supermarket shopping is costly and it is rare to find any item that costs less than five dollars.
Other expenses such as renting an apartment, cost of gas and groceries will probably set you back compared to other cities.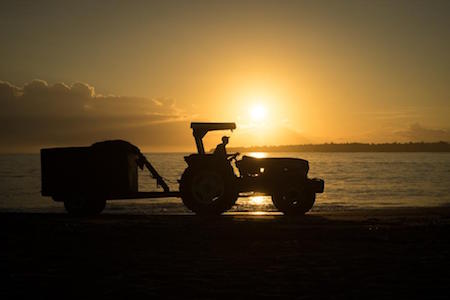 Rent isn't cheap so you have to carefully evaluate your options if you're working on a tight budget. To live a comfortable life in Oahu, you need to be making well over a minimum of $50,000 per year. Even though it is possible to still survive below the $50,000 income, you may have to make some lifestyle sacrifices.
What's Great About Living in Oahu
Oahu is known for its laid-back lifestyle, even for those working on this beautiful and magical island. If you're tired of the hustle and bustle associated with large cities, Oahu is a little paradise that unlocks the secrets to a quiet and happy life. The environment is excellent which in turn, boosts productivity. Workers living in Oahu generally have higher morale than their counterparts in other American cities.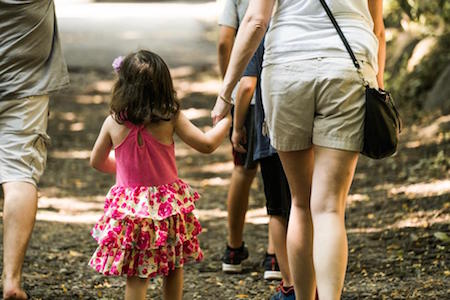 The focus in Oahu is about staying in a friendly and relaxed environment that is not purely just about making money. Professionals here emphasize on a balanced work and social environment and prefer to keep it that way. After all, anyone who comes to live in Hawaii is looking for a nice and exciting approach to live away from the stresses of life that others have to endure. Living here is certainly revitalizing and joyful.
Mixed Culture Environment
Living in Oahu, Hawaii accords you the opportunity to meet people from different social and cultural backgrounds from all over the world. The Hawaiian culture is predominant in Oahu and across the other Hawaiian Islands, however, foreign cultures are also deeply rooted. Food is amongst the best experiences one can ever have in Hawaii. There are numerous restaurants that serve both local and international cuisine.
Whether you're looking for McDonald's or wish to eat Portuguese, Indian, Korean, Italian or Japanese cuisine, Oahu assembles exotic cuisines on the little food diverse island. It is true to say the entire planet assembles at Oahu. So, you're in for an exciting and unforgettable experience if you love sampling various types of food. Local delicacies such as Kalua Pig, Poi, Lomi Salmon and Chicken long rice are a must try.
In summary, Oahu is a picturesque island with the best panoramic views and slow pace of life, but all these goodies come at a cost. Those who've moved here don't regret it and all agree Oahu and Hawaii, in general, is a dream paradise.