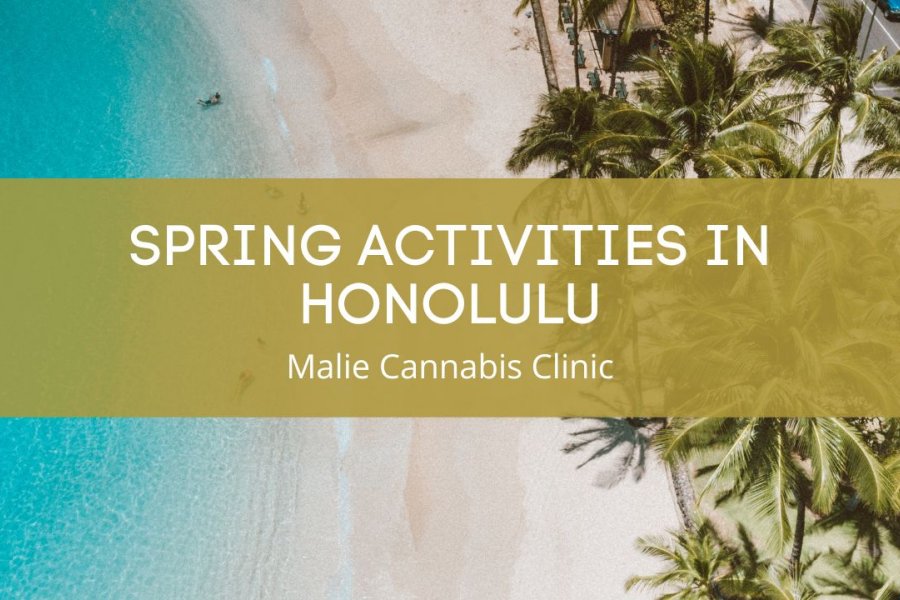 As spring begins to bloom, you're probably thinking of enjoying the great outdoors. If you can't wait to bask under the sun and smell the sweet and salty sea air, then it's time to go on a vacation where the weather is perpetually warm.
What else comes to your mind when thinking of warm weather and sandy beaches? A vacation in Honolulu, of course! Keep on reading if you want to learn about some fun spring activities in Honolulu.
Why You Should Visit Honolulu
Honolulu is one of the top tourist destinations all year round. Visitors from across the United States, as well as around the world, flock to Honolulu for a variety of reasons, such as:
Warm weather
Beautiful beaches
Outdoor activities
Arts and Culture
Historic attractions
Delectable cuisine
Friendly atmosphere
If you want to experience a variety of outdoor activities, one of the best destinations to visit in Oahu, a stunning island and the state capital of Honolulu. Oahu is known as "The Gathering Place" and is the third-largest Hawaiian island. Oahu is also a favorite tourist destination because it's home to plenty of beautiful sites. In addition, it offers various recreational activities and entertainment options.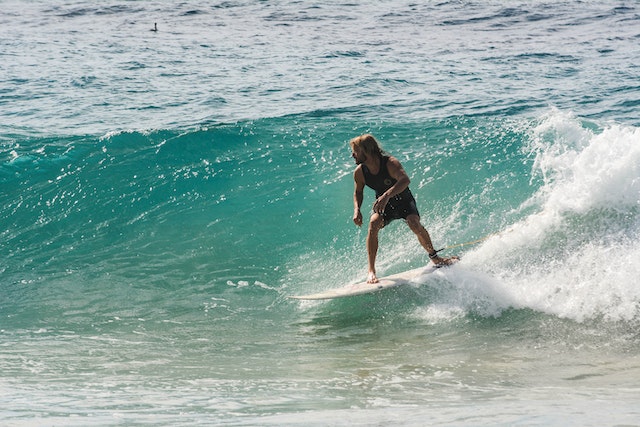 Springtime is the perfect season to visit Honolulu, specifically Oahu. Spring is a less busy season for tourists, so you will likely enjoy the attractions with fewer people around. Plus, you can enjoy shorter wait times for popular tourist sites. You'll also get to enjoy the best of the island without having to deal with big crowds of visitors around.
Here are the top 7 spring activities that you should not miss while you're in Honolulu:
1. Visit the Sea Life Park
If you're visiting Honolulu with your friends or family, make sure to stop by the Sea Life Park where you can enjoy being with aquatic animals in a more educational setting. You and your friends will definitely love learning about a wide variety of species, including tiny tropical reef dwellers. Plus, you'll definitely get entertained by the famous dancing dolphins.
2. Go on a Snorkel Adventure
On top of enjoying the sandy beaches and clear waters, you can explore the sea of Oahu to get a closer encounter with the world's most exotic marine life. Make sure to embark on a snorkeling journey at Hanauma Bay and swim with tropical fish while enjoying the view of the swaying aquatic flora around you.
What's more, this fun underwater adventure does not require prior snorkeling experience—and it's good for the entire family!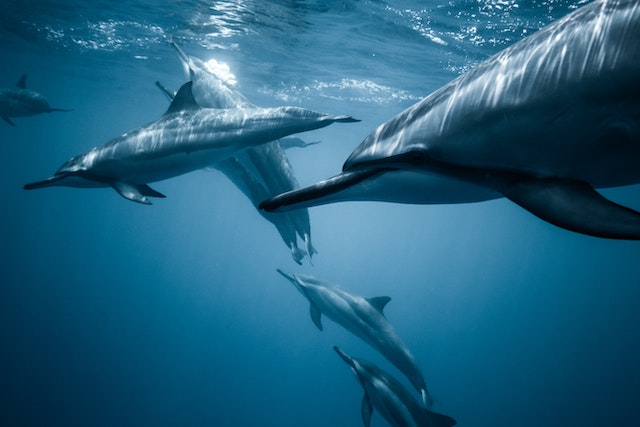 3. Stop By At the Honolulu Museum of Art
Museums are one of the top attractions in almost every destination. During peak seasons, like in the summer, the Honolulu Museum of Art is often full of visitors, and you'll likely have to wait in long lines.
Fortunately, if you visit the Honolulu Museum of Art during springtime, you'll have easier access to explore the space. You'll get to enjoy the works of contemporary artists, arts related to African-American cultural history, and other unique exhibits.
3. Enjoy Some Water Sports
Another great thing about Oahu is that the island offers a wide range of water activities that you can enjoy in addition to swimming. You have the option to paddle a kayak at your own convenient pace, hop aboard a luxurious catamaran, or rent some water gear like boogie boards or flippers to enjoy the water at your own preference.
4. Explore the Polynesian Cultural Center
The Polynesian Cultural Center is a unique attraction in Honolulu and is considered a must-do experience for all tourists visiting Oahu. You will get to experience the heritage of local culture, explore seven themed areas, and participate in historic activities like spear-throwing and carving. Plus, you can enjoy scrumptious Hawaiian cuisine, and experience an evening luau.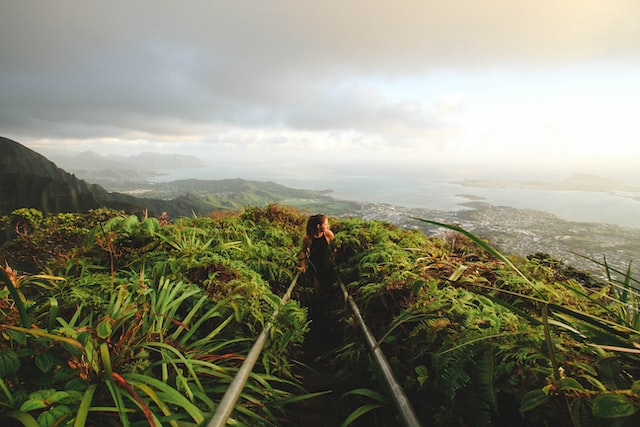 5. Explore the Great Outdoors
The warm weather in Honolulu during springtime makes the place perfect for exploring the great outdoors and getting active. Oahu is home to plenty of natural spaces for those who want to enjoy the beautiful views. You can go hiking to the historic Makapu'u Point or along the stunning Diamond Head volcanic crater ridges. If you're not in the mood to hike, you can also go strolling through the astounding Waimea Valley.
6. Learn About the Japanese Heritage of Oahu
Another great culture that you wouldn't want to miss while you are in Honolulu is the Japanese heritage of Oahu. The Byodo-In Temple is a must-see—this is a great place for meditation or simply to get away from the hustle and bustle of everyday life.
7. Find Local Events to Join
Honolulu offers a wide selection of local events during springtime. In Oahu, the Waikiki Artfest is one of the most anticipated events among artists and art lovers. This event showcases the area's best artists and artisans.
You'll get to see the works of those renowned in jewelry making, wood-carving, ceramics arts, and more. The Waikiki Artfest is the best place to go if you're looking for unique souvenirs to bring back home.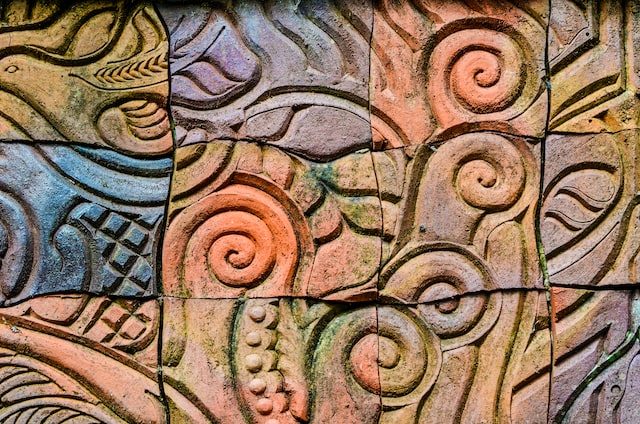 Moreover, Oahu is also known to hold the annual Lei Day Celebration on the first of May. This event aims to honor the spirit of aloha where you will see various beautiful flower garlands. Plus, you'll get to enjoy a wide variety of exhibits and impressive dance and musical performances, as well as the most awaited parade and ceremony.
Bottom Line
If you prefer to enjoy the island before the crowd sets in, springtime is the perfect time to book a flight to Honolulu. Also, don't miss the above list of activities you can enjoy while you're there!
If you would like to obtain a medical marijuana card in Hawaii contact the team at the Malie Cannabis Clinic today.