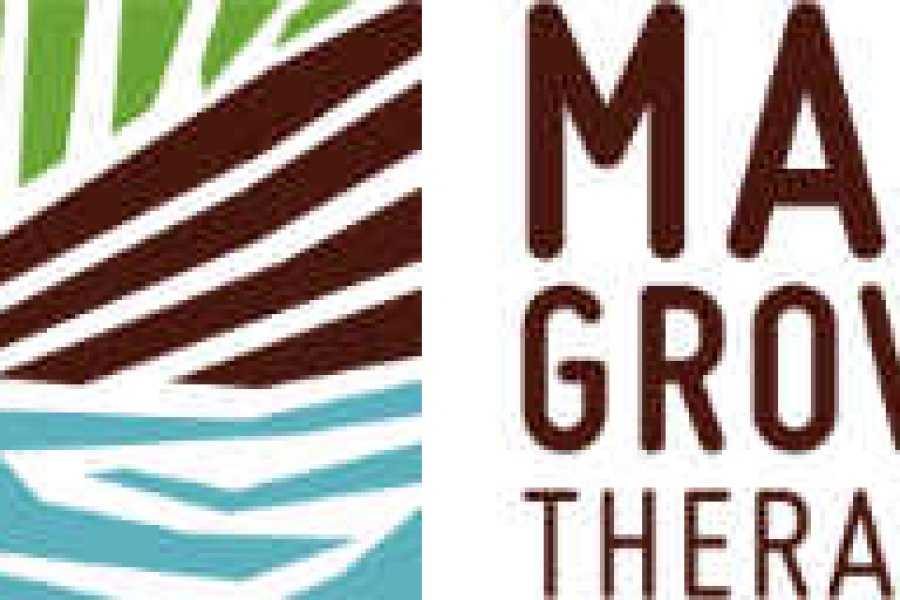 So you've gotten your Hawaii Medical Marijuana Card and you're looking to pick up your meds.
What are your options?
Medical Marijuana Dispensaries.
How many are there? Where are they? Are there any differences?
No worries. This is what we will be covering.
This is a constantly updated guide to your Weed Dispensaries here in Hawaii. By the end of this article, you'll have the answers to all the essential questions. You'll have a pretty good idea of what these dispensaries have to offer and you'll have an easier time choosing.
I will be outlining the various dispensaries in Hawaii in an effort for you to find the best fit. If one particular method or mission is attractive to you and you do not live in Hawaii, it may be worth your time to find a more local dispensary with the same mission statement.
Now, before we begin, I just want to mention that to be able to buy weed from a dispensary here in Hawaii, you need a Medical Marijuana Card.
The laws between the states surrounding pot are some of the most varied, and controversial. Our State took the reins, in the beginning, the race towards legalizing Marijuana. Although recreational weed use is not legal in Hawaii, medical use is allowed.
Read about Hawaii Medical Marijuana Legalization for more information.
You need a medical marijuana card so that you can purchase pot from a dispensary in Hawaii.
For this reason, let's quickly go over what you need to do.
Obtaining Your Medical Marijuana Card in Hawaii:
This revolutionary action towards the acceptance of marijuana requires you to Get a cannabis card at a medical clinic in Hawaii. Marijuana clinics, simply put is like a doctor's office where you can apply for the use of medical marijuana.
As simple as 4 easy steps:
You book an appointment
Create a DOH Application (apply with the Hawaii Department of Health)
Get evaluated
Receive your Medical Marijuana Card
As long as you qualify for medical use of cannabis, you'll be able to receive your weed card.
The reasons you may be able to get a card range from anxiety to chronic pain. Some clinics are covered by health insurance, so it is important you check with your insurance prior to booking an appointment. Some clinics also offer a range of other solutions such as counseling.
It is important that you look at the other services offered by the clinic as it may provide you with better therapy for your illness.
It is important to recognize that the marijuana dispensaries cannot help you with getting a card only a certified clinic can.
Once you acquire a medical marijuana card, you can go and buy the weed of your choice.
Now that we covered that, let's start the fun part.
Your Weed Dispensary Options Here in Hawaii:
Every dispensary is different.
There are various different things marijuana dispensaries can focus on depending on what they feel is the most important part of medical cannabis.
Some have a laid-back feel, while others are more stringent with what you can and cannot buy. If you are a medical marijuana user, different ascetics are important to you.  Everyone will be looking for something different.  You are human and unique.
There are two main medical marijuana dispensaries in Hawaii, both focus on different consumption methods and purposes.
Aloha Green Apothecary | in O'ahu

Website: www.alohagreen.org
Address: 314 S King St, Honolulu, HI 96814, USA
Aloha Green Apothecary has a holistic approach to the sale of Marijuana. They advertise that they focus on the big picture of their business through vitality, community, sustainability, and craftsmanship.
Vitality meaning that you have the power to control your treatments.
Community meaning that they hire and support their local community.
Sustainability meaning they are finding better ways of growing marijuana which is better for the environment.
Craftsmanship meaning that they have skilled professionals experimenting to bring you the best medical marijuana possible.
Aloha Green also goes through their growing techniques; using compost, sun-rich areas, and locally sourced.
The Aloha Green dispensary offers various different ways of consumption. Inhalation, Ingestion, Sublingual, Topical, Nasal sprays, and Suppositories. Each of these will affect you for a different amount of time, and for different durations of time.
Under Inhalation Aloha Green offers Smoking (lasts 1-4 hours), Vaporizing (1 -4 hours), and Dabbing (1-4 hours.) There are various instruments you are able to use to inhale weed ranging from a pipe to a vape.
Under Ingestion, Aloha Green offers both edibles and beverages. Both these have an effect on you which lasts 6 to 8 hours and takes 1 to 2 hours to kick in.
Under Sublingual, Aloha Green offers Tinctures, and Lozenges and Strips. These last 1 to 6 hours and take 30 minutes to kick in.
For Topical they offer a range of salves and sprays which have a varying response on your body.
With the vastness of the supply at Aloha Green, it is best to research the method you believe would be best for you before getting set on a certain consumption method.
Noa Botanicals | in O'ahu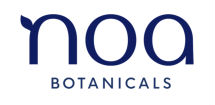 Website: www.noacares.com
Address: 1308 Young St, Honolulu, HI 96814, USA
The most recent dispensary to be issued a license can be found in Honolulu. The name means 'freedom from restriction' and they live up to that name by helping you on your healing journey. They have a keen focus on science and innovation.
Noa Botanicals offer a range of flowers, concentrates, tinctures and topicals.
Each flower focuses on a different symptom. For example, 'Sugar Black Rose' has been shown to be effective in treating nausea, anxiety, and muscles spasms, while 'Strawberry Tahoe' offers relief from insomnia and pain during the night.
The only topical option they offer focuses on muscle and joint pain relief. They also offer some concentrates from various flowers and a tincture product.
Cure Oahu | in O'ahu

Website: www.cureoahu.com
Address: 727 Kapahulu Ave, Honolulu, HI 96816, USA
Opening soon.
Maui Grown Therapies | in Maui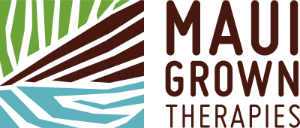 Website: www.mauigrowntherapies.com
Address: 44 Paa St, Kahului, HI 96732, USA
Maui Grown Therapies, located in Kahului, is a dispensary that has the science as the primary view. On their website, they carefully describe every element of their marijuana and exactly what it helps with.
Their mission statement is "Lab tested. Quality Assured Products."
They are the ideal dispensary if the reason why the marijuana works is what you would like to focus on.
Maui does have a more limited supply of consumption methods compared to Aloha Green. The focus on providing Cultivar, Oils, and Tinctures.
Maui Grown Therapies has what is in everything that they sell. From the percentage of THC to the flavor and aroma. For those of you who do not know, THC is the primary ingredient which makes Marijuana the medicine it is.
Maui Grown Therapies gives you the option to try out different levels of THC so you can find what works for you. Maui Grown Therapies takes pride in their education strategy believing strongly that it will benefit the user from knowing about what they are using, and not just what it does.
Which Dispensary is Right for You?
No matter which one sounds more appealing to you, both have benefits to the individual.
Hawaii has given their people the ability to medicate themselves using Marijuana and these Dispensaries are there to help in any way they can. Whether you prefer knowing exactly what is in your marijuana or like the fact that your marijuana is helping your community, I hope one of these dispensaries caught your eyes.
Stay Happy! Stay Healthy!
You Might Like: Medical Marijuana Conferences & Events in Hawaii
[/et_pb_text][/et_pb_column][/et_pb_row][/et_pb_section]