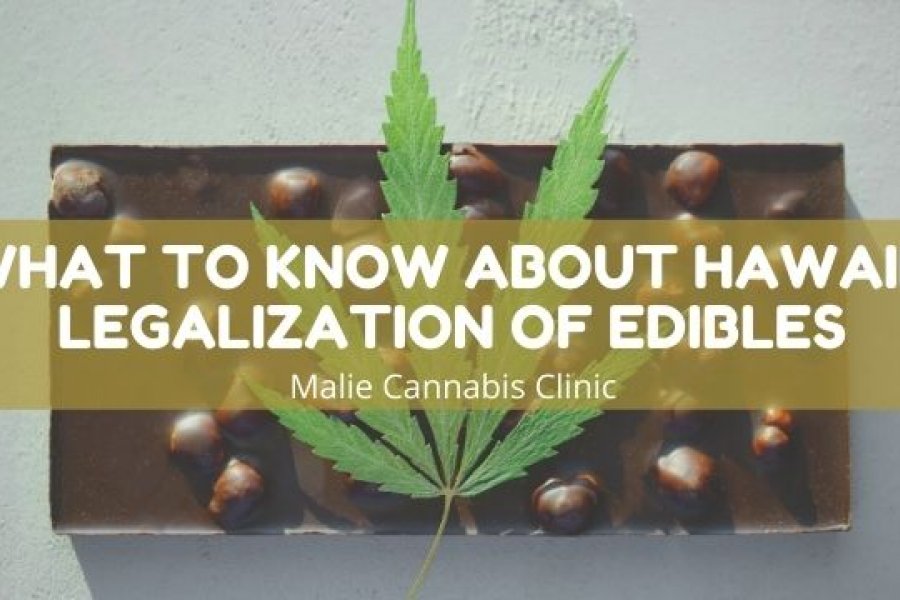 In 2018, House Bill 2729 was passed. This legislation covered everything regarding legal consumption of cannabis in Hawaii, including manufacturing, certification, and the creation of dispensaries.
There are standards, limitations and safeguards regarding distribution. In January of 2021, a law known as HB 2097 went into effect, allowing the the sale of cannabis edibles. This means it's now available for purchase from licensed medical cannabis dispensaries.
Defining Cannabis Edibles
Edibles come from the compounds present in the cannabis plant. They're termed as cannabis-infused foods. Usually, edibles are tied to food, but there are also cannabis-infused drinks referred to as liquid edibles or drinkables.
Depending on the degree of cannabis mixed with the edibles, it can be categorized as mild or strong. Thus, one must be careful to limit the intake according to how much an individual can manage.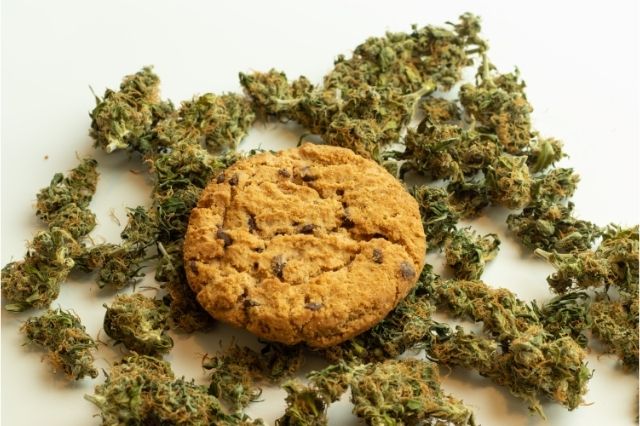 Hawaii Cannabis Regulations
In 2000, Act 228 was signed by Ben Cayetano who occupied the governor seat in Hawaii back in 1994 to 2002. Act 228 gives permission to grow cannabis or hire a caregiver to grow cannabis for medical cannabis cardholders. Although consuming cannabis for medical purposes was authorized, there was no order for it to be available in dispensaries for selling.
In 2015, consumers of medical cannabis were required to register. Prior to the registration, they needed to present a licens from a physician certifying that they benefit from medical cannabis. This program was set up by the Medical Marijuana Dispensary Program of Hawaii.
After registration, the consumers are provided with a 329 Registration Card. This gives clearance to the medical cannabis users to start or continue the consumption of medical cannabis legally.
Another law was passed known as Act 241. This enables the Hawaii Department of Health to enforce the program, permitting dispensaries to offer and create medical-grade cannabis and products. This is only provided the dispensaries are approved and certified to carry out their operation.
Together with Act 241, Senate Bill 321 was created to authorize 8 dispensaries in the state as legal dispensaries for purchasing cannabis.
In the period of 2016 to 2018, the incumbent governor, Governor David Ige, signed Act 228 and established a program for Hawaii Department of Agriculture to handle the monitoring and regulating of the cultivation of hemp. The primary purposes of these are for agriculture or research.
House Bill 773 was the next to be passed by the Hawaii House of Representative Agriculture Committee. The purpose was to get rid of criminal and civil sanctions for the "planting, growing, harvesting, possessing, processing, selling, or buying" of hemp. This means that the production, manufacturing and possession of industrial hemp is no longer seen as a criminal act.
In 2020, House Bill 1383 was passed, ensuring that possessing 3 grams or less of cannabis will not be categorized as a criminal act and only punishable by a $130 fine. Previously, being guilty of possession, even a tiny amount, could lead to being imprisoned for 30 days and paying a $1000 fine.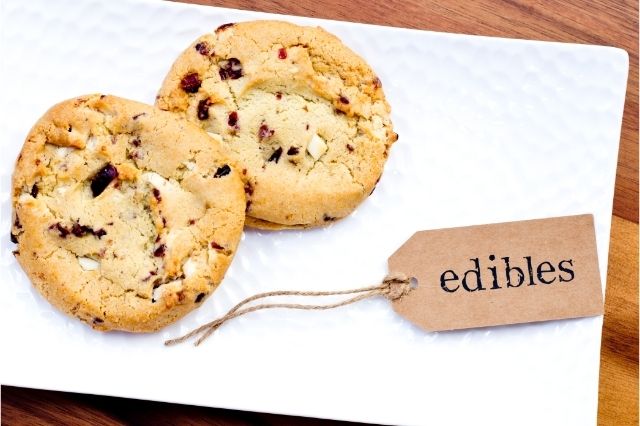 Recently, Governor Ige passed the House Bill 2097. This gives permission to licensed dispensaries to create and distribute edible cannabis products. Prior to this bill, there was no law permitting edibles and making them available to be sold by the dispensaries.
The Hawaiian government has the responsibility of keeping an eye on the rules and regulations. They are tasked to monitor the manufacturing, categorizing and packing of edible cannabis products.
Under this bill, dispensaries are also permitted to "provide, disseminate, and publish educational and scientific material related to medical cannabis and its approved products and sponsor events about medical cannabis".
Summarizing the Hawaiian Cannabis Regulations
Act 228 permits growing cannabis, provided it's used for medical purposes.
The Medical Marijuana Program of Hawaii is in charge of registering and issuing cannabis cards.
Act 241 addressed the regulation and approval of cannabis dispensaries.
Senate Bill 321 developed the dispensary system.
House Bill 773 declared industrial hemp as lawful and legitimate.
House Bill 1383 allowed the consumption of medical cannabis and declared it legal.
House Bill 2097 allowed the manufacture and distribution of medical cannabis edible products including the creation and release of cannabis-related educational material.
For medical cannabis, these are the set qualifying medical conditions found in the bill:
Amyotrophic Lateral Sclerosis (ALS)
Cachexia
Cancer
Chronic Pain
Crohn's Disease
Epilepsy
Glaucoma
HIV/Aids
Lupus
Multiple Sclerosis
Nausea
Persistent Muscle Spasms
Post-traumatic Stress Disorder (PTSD)
Rheumatoid Arthritis
As covered by the Hawaiian cannabis regulations, caregivers are also given authority to act responsibly and manage the cannabis consumption of the qualifying patient. It's a requirement for the caregiver to be over 18 years in age. Moreover, a patient is only allowed a single caregiver.
How Legalized Edibles Affect Patients in Hawaii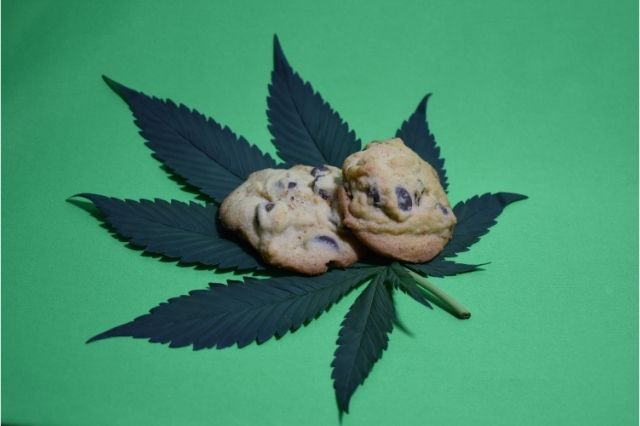 Even though buying medical cannabis has been legal in the Aloha state since 2016, dispensaries were not allowed to sell edible items because they can be mistaken as normal treats (like gummies, brownies, and such) and accidentally consumed by children.
Legalizing and regulating cannabis edibles can benefit patients who are unable to inhale cannabis as a result of pre-existing lung illness conditions like asthma or chronic obstructive pulmonary disease.
This is part of the reason why COVID-19 influenced lawmakers to pass the bill allowing edible cannabis.
Individuals now have access and another method to consume cannabis. This also creates a better option for some who find the taste or smell of cannabis unpleasant, but taking it is necessary and beneficial for their health.
Citizens in Hawaii can now legally access edible cannabis products from legal dispensaries. Edibles allow for more specific dosages, longer-lasting effects and the ability to consume it without any cannabis paraphernalia.
Another benefit of cannabis edibles is its discreteness. It also removes the risk of toxic chemicals and health risks present in traditional methods of consuming cannabis, and they are more soothing to consume and hassle-free in comparison to the conventional route of smoking cannabis.
House Bill 2097 took effect on January 1, 2021, so Hawaiians can now access cannabis edibles from their local certified cannabis dispensary. You can legally consume cannabis edibles from these dispensaries and take advantage of the numerous health benefits.