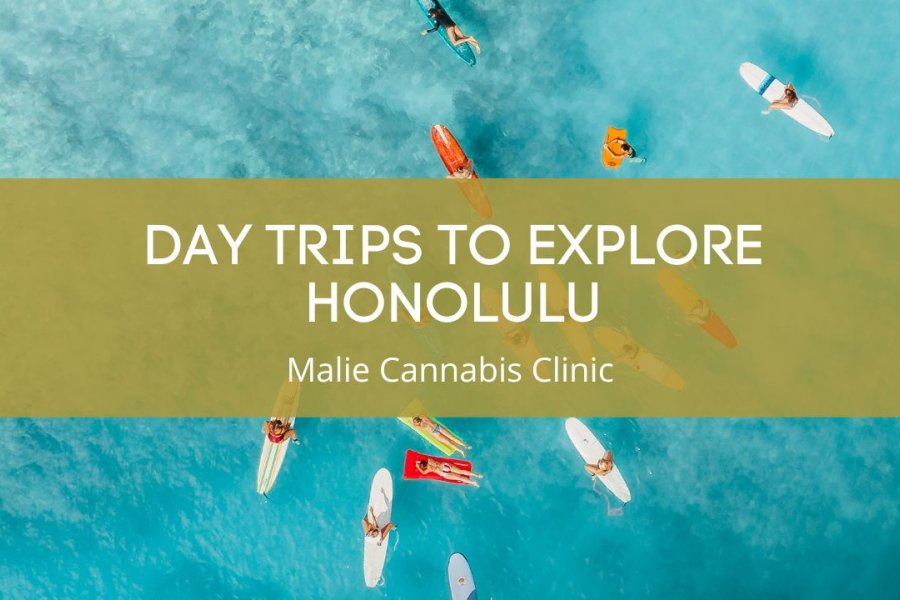 Honolulu, the vibrant capital of Hawaii, is renowned for its stunning beaches, cultural attractions, and breathtaking landscapes. While the city itself offers an abundance of experiences, it also has a treasure trove of hidden gems waiting to be explored.
If you're looking for a break from the hustle and bustle of the city, there are plenty of great day trips to explore!
1. Pearl Harbor and USS Arizona Memorial
A visit to Pearl Harbor is a must for history enthusiasts. Located just a short drive from Honolulu, this historic site offers an educational experience. Explore the USS Arizona Memorial and gain insight into the events that precipitated the United States' entry into World War II.
The USS Bowfin Submarine Museum & Park and the Battleship Missouri Memorial are also worth visiting, providing further insights into naval history.
2. Hanauma Bay Nature Preserve
A short drive from Honolulu lies Hanauma Bay, a marine sanctuary renowned for its captivating beauty and vibrant underwater ecosystem.
Snorkel amidst the colorful coral reefs teeming with tropical fish and soak in the awe-inspiring sights beneath the crystal-clear waters. Whether you're an experienced snorkeler or a novice, Hanauma Bay offers a magical experience for nature lovers of all levels.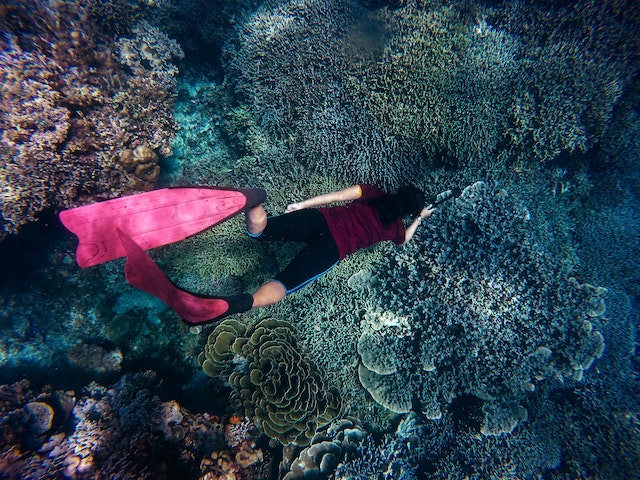 3. Pali Highway
Embark on a scenic drive along the Pali Highway, connecting Honolulu to the Windward side of Oahu. As you ascend the lush cliffs of the Ko'olau Mountain Range, be prepared for awe-inspiring views of the island's dramatic landscapes.
Once at the Pali Lookout, you'll be greeted with breathtaking panoramas of the Windward Coastline and the vast expanse of the Pacific Ocean. Learn about the historic Battle of Nu'uanu, which took place here in 1795, and appreciate the significance of this site in Hawaiian history.
4. North Shore
A visit to Oahu is incomplete without exploring the legendary North Shore. Famous for its waves and surf breaks, this region attracts surfers and beach lovers from around the globe.
Bask in the sun on the picturesque beaches of Sunset Beach and Waimea Bay, indulge in delectable shrimp from the iconic food trucks in Haleiwa, and immerse yourself in the laid-back surf culture that defines the North Shore.
5. Byodo-In Temple and Valley of the Temples
Transport yourself to Japan without leaving Oahu by visiting the enchanting Byodo-In Temple. Located in the Valley of the Temples, this replica of a 900-year-old Buddhist temple in Uji, Japan, exudes tranquility and serenity.
Stroll through the immaculate gardens, admire the serene koi ponds, and ring the giant sacred bell for good luck. This spiritual oasis is a true hidden gem in the heart of Oahu.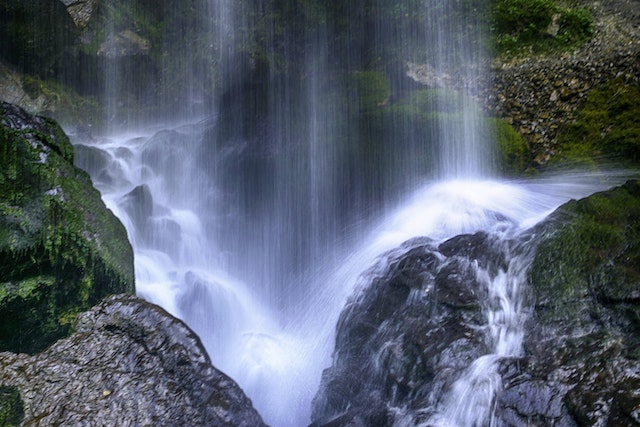 6. Manoa Falls Trail
The Manoa Falls Trail leads you through a paradise, offering a refreshing respite from the warm Hawaiian sun. Reach the cascading 150-foot waterfall at the end of the trail, where you can take a dip in the pool and revel in the natural beauty that surrounds you.
7. The Leeward Coast
For a more laid-back experience, venture to the Leeward Coast of Oahu. Known for its pristine beaches, tranquil waters, and picturesque landscapes, this region offers a peaceful escape from the city.
Visit the beautiful beaches of Makaha, Yokohama Bay, and Ko Olina, where you can bask in the sun, swim in crystal-clear waters, and even try your hand at snorkeling or stand-up paddleboarding. The Leeward Coast is a true haven for beach lovers seeking serenity and natural beauty.
8. Kualoa Ranch
Situated on the northeastern coast of Oahu, Kualoa Ranch is a paradise for nature lovers and movie enthusiasts alike. This expansive private nature reserve offers a wide range of activities and tours that showcase the breathtaking landscapes and rich cultural heritage of the area.
Embark on an ATV adventure, horseback ride through scenic valleys, or take a thrilling zipline tour amidst lush tropical surroundings. Movie buffs will delight in the opportunity to visit iconic filming locations, such as the famous Jurassic Valley and the set of "Lost."
Kualoa Ranch is a gem, providing a unique blend of natural beauty, cultural experiences, and a touch of Hollywood magic.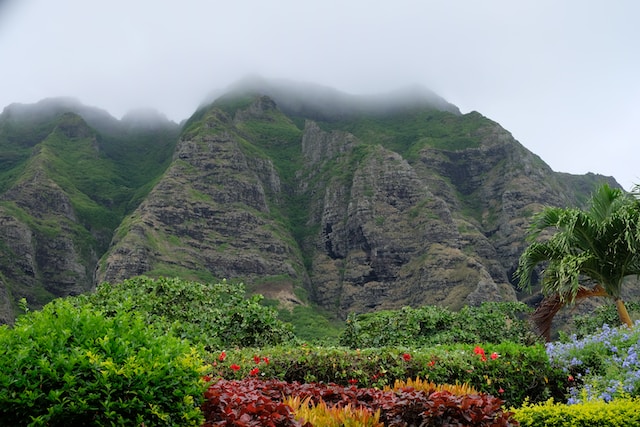 9. Wahiawa
Located in the central part of Oahu, Wahiawa is a charming town surrounded by lush greenery and a rich agricultural heritage. Take a drive to Wahiawa and explore the Dole Plantation, a popular attraction known for its pineapple farm and delightful maze. Learn about the history of pineapple farming on the island and indulge in delicious pineapple treats.
For nature enthusiasts, a visit to Lake Wilson, also known as Wahiawa Reservoir, is a must. Enjoy fishing, kayaking, or simply relaxing by the serene lake. Wahiawa offers a tranquil escape from the bustling city, immersing visitors in the island's rural beauty.
10. Diamond Head State Monument
Rising majestically on the southeastern coast of Oahu, Diamond Head is an iconic volcanic cone and a popular hiking destination. Embark on a thrilling hike to the summit for panoramic views of the Pacific Ocean and the sprawling city of Honolulu.
The trail, although challenging in parts, rewards hikers with breathtaking vistas and a profound sense of accomplishment. Don't forget to bring water, sunscreen, and comfortable shoes for this unforgettable adventure.
11. Southeastern Shore
A visit to the southeastern shore of Oahu unveils a lesser-explored but equally captivating part of the island. Begin your day trip by heading towards the picturesque town of Kailua.
Known for its pristine beaches, such as Lanikai Beach and Kailua Beach Park, this area offers a tranquil escape with turquoise waters and soft sands. Engage in activities like kayaking, paddle boarding, or simply basking in the sun's warm rays.
Bottom Line
Honolulu, with its captivating blend of natural beauty and historical significance, offers an array of unforgettable day trips, which will undoubtedly create lasting memories. Set out on your adventure and let the beauty of Oahu unfold before your eyes.
If you would like help obtaining a medical marijuana card, contact Malie Cannabis Clinic today!