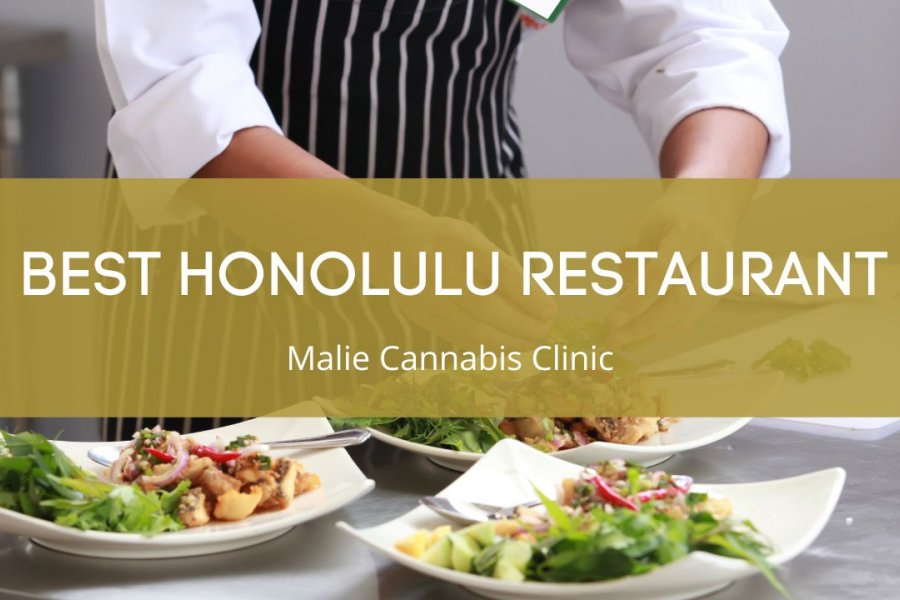 Are you an avid food lover? There are plenty of excellent dining options in Honolulu to try on your next visit!
The vibrant city of Honolulu, located on the beautiful island of Oahu, has transformed itself into a food lover's paradise. Gone are the days when dining out was merely a way to fuel up between beach sessions.
Honolulu is home to a rich array of restaurants that satisfy all tastes and budgets. From classic Hawaiian dishes to modern fusion cuisine, there's something for everyone in this vibrant city.
Here are some of the best Honolulu restaurant options to help you decide where to eat your next meal:
House Without a Key
House Without a Key has become an essential destination for locals and visitors alike. This waterfront restaurant is located within the elegant Halekulani Hotel, with breathtaking views of Diamondhead and Waikiki Beach, and offers a charmingly laid-back atmosphere.
As the sun sets each evening, House Without a Key comes alive with the gentle ocean breeze and the enchanting melodies of live music. The talented musicians take the stage at around 5:30 PM and are accompanied by a skilled hula dancer whose graceful moves add to the restaurant's beautiful atmosphere.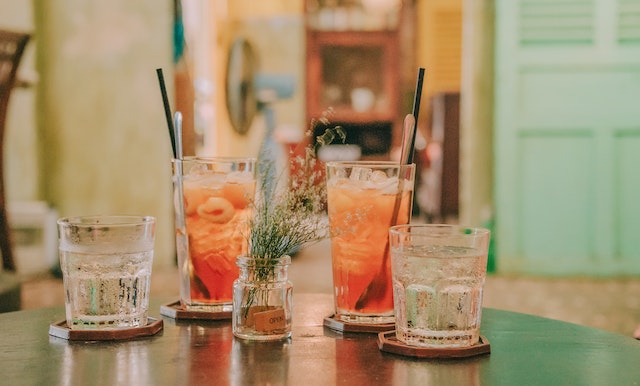 For an extra-special experience, try their signature Mai Tai cocktails – known throughout Honolulu for their exquisite blend of tropical flavors. You should also try one of their mouthwatering entrees to complement your drinks, like succulent short ribs, Hawaiian snapper, or tantalizing local fish tacos.
Each dish captures the essence of Oahu's vibrant culinary scene. And don't forget to save room for dessert as House Without a Key is famous for its fluffy coconut cake!
Island Vintage Coffee
No visit to Honolulu would be complete without experiencing Island Vintage Coffee. This beloved gem consistently exceeds expectations. From their cozy cafe serving delightful breakfasts to their newly-expanded wine bar featuring satisfying dinner entrees, there is something for everyone at Island Vintage Coffee.
What makes this establishment even more remarkable is its commitment to using only locally sourced, fresh ingredients, which greatly enhance the food and drinks they serve. With generous portions at affordable prices, Island Vintage Coffee is an excellent choice for those with allergies who may find it difficult to dine out in Waikiki.
Their menu features a variety of delicious dishes, from poke bowls and salads to their acclaimed Wagyu beef burger – a must-try for any food lover! And let's not forget about the coffee, which is consistently exceptional.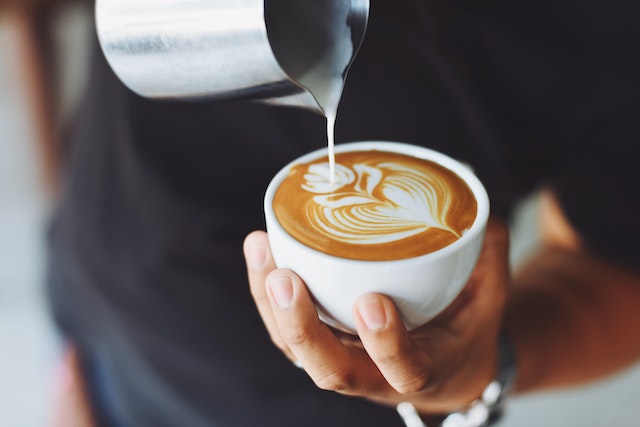 Whether enjoying a cup of joe indoors or unwinding outdoors in the courtyard seating area, Island Vintage Coffee will fill your day with lasting memories. So come and visit this beloved Oahu hotspot for an unforgettable dining experience!
Moku Kitchen
For a truly unforgettable dining experience, look no further than Moku Kitchen. Located within the vibrant SALT at Kaka'ako complex, this remarkable restaurant showcases the bounty of Hawaii's farming and ranching scene with its exceptional upcountry cuisine crafted by talented Peter Merriman.
At Moku Kitchen, the seasonal menu takes center stage, emphasizing the best of local produce and vegetables handpicked by the chef. You can expect a delightful array of dishes ranging from roasted squash ravioli to Asian-style stir-fried green beans, each artfully prepared to showcase the freshness and flavors of the ingredients.
While the menu boasts outstanding local salads, it also caters to the preferences of the entire family, offering a tempting selection of pizza, tacos, and French fries.
Hoku's
Hoku's, nestled within the luxurious Kahala Hotel, embodies the essence of luxury. This stylish waterfront restaurant presents a delightful dinner menu, offering an exquisite dining experience. However, their decadent Sunday brunch truly steals the show, featuring a lavish spread that includes delectable dishes like a rack of lamb and Alaskan king crab.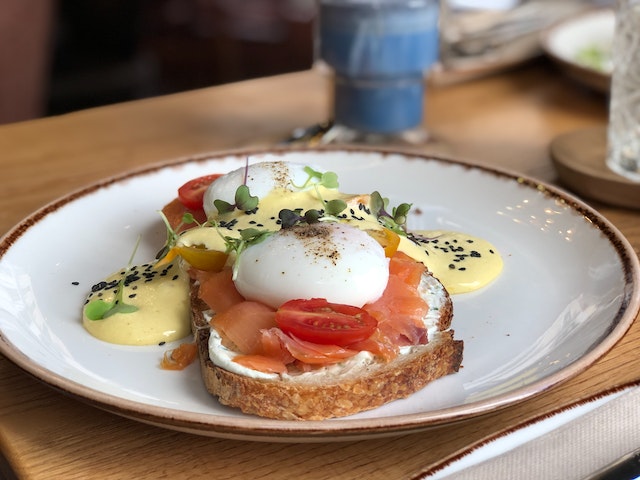 Reserve a table for brunch on a Sunday around 1 PM to make the most of your visit. After indulging in the culinary delights, prepare to be enchanted by the playful antics of dolphins in the hotel's pool as they take the stage for their performance.
You can also plan your visit around sunset for a truly magical dining experience. Depending on the season, this is typically between 5 and 6:30 PM. An early arrival allows you to relax in one of the rockers overlooking the dolphin pool, savoring a leisurely cocktail before your meal.
Enjoying such an unforgettable setting accompanied by flavorsome fare is something you won't soon forget! So come to Hoku's and experience a little island-style luxury. You won't regret it.
Monkeypod Kitchen
Situated in Ko Olina, Monkeypod Kitchen is another exceptional dining establishment by acclaimed chef Peter Merriman. This restaurant is perfect for families, cocktail enthusiasts, and anyone seeking a memorable farm-to-table and ocean-to-table culinary experience on O'ahu.
Monkeypod Kitchen has something to please every palate, with a menu that boasts delectable pizza, succulent steaks, and enticing local fish specials.
Monkeypod Kitchen's Kauai shrimp potstickers have gained legendary status, and their homemade cream pies are divine. Indulge in various flavors, from classic options like banana and coconut to seasonal delights like gingerbread during the holiday season.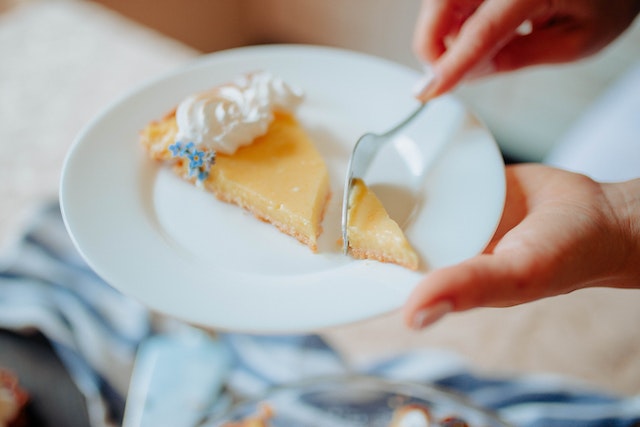 Each pie is skillfully crafted with a local macadamia nut crust and generously topped with fresh whipped cream.
Bottom Line
O'ahu offers many dining options to meet the preferences and budgets of almost any visitor. Whether seeking an upscale experience in Kahala or relaxing by the ocean with enticing farm-fresh food, O'ahu has something for everyone.
From Island Vintage Coffee to Hoku's, Moku Kitchen to Monkeypod Kitchen, each restaurant will provide a unique and unforgettable experience. So explore O'ahu's culinary scene and create some truly incredible food memories!
If you would like help obtaining a medical marijuana card in Hawaii, contact the experts at Malie Cannabis Clinic today!